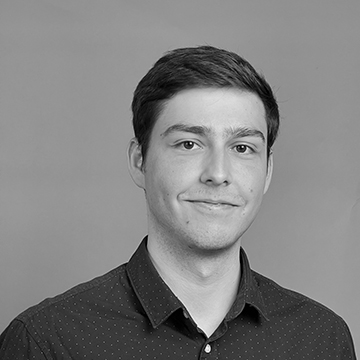 Title: Dipl.-Ing.
6G-life Position: Research associate
University: TU Dresden – Chair of a Acoustics and Haptics
Phone: +49 (0) 351 463 37511
Work Packages: WP 3.2 Sensors and actuators
Robert Kirchner is a research associate at the Chair of Acoustics and Haptics, TU Dresden (Germany). He graduated in mechanical engineering in 2021, also at TU Dresden, where he is currently working on his PhD. During his studies, he worked at the Fraunhofer Institute for Ceramic Technologies and Systems (IKTS) in the field of smart materials and systems, where he also wrote his diploma thesis. He is currently working on the development of low-latency and energy consumption optimized haptic devices, as well as on the generation and application of haptic illusions and perceptual effects.